Cases for Culture Conference featured collaborations among distinguished artists, humanists, policy makers, and entrepreneurs who promote the social contributions of creativity. The purpose is to multiply these contributions by generating HBS type cases that can inform new policy decisions. Brief narratives along with the measurable impact of creative interventions demonstrate  how and why participatory arts work to address "wicked" problems, transversal by definition. Climate change, economic development, public health, education, violence prevention, immigration, etc., all require collaboration among academic, political, and economic actors. Our conference explored how the arts and humanities bridge diverse fields and diverse communities.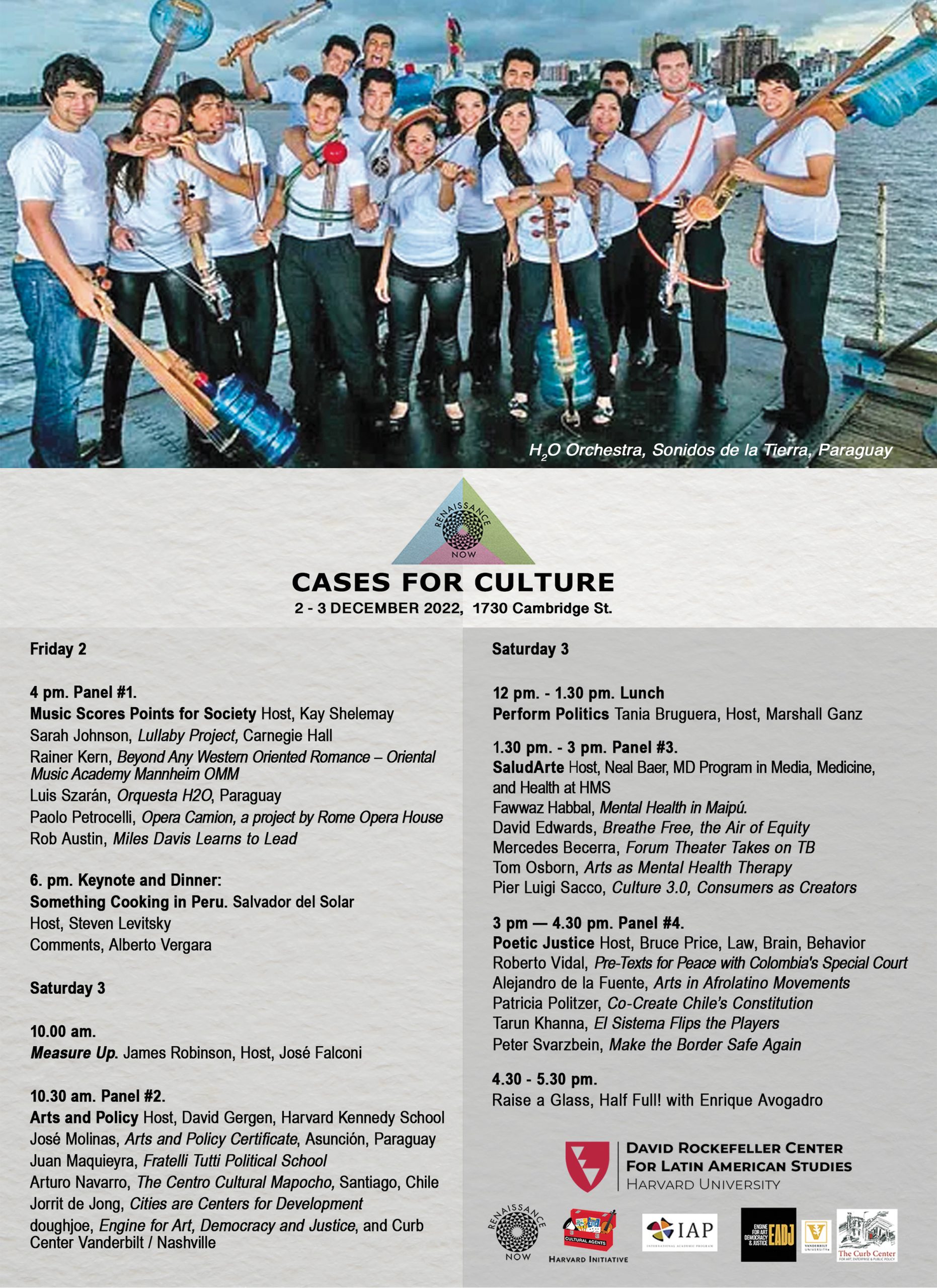 Bios
Friday 2
Keynote: Something Cooking in Peru Salvador del Solar
Salvador del Solar is a Peruvian lawyer, actor, film director, and politician. He served as Prim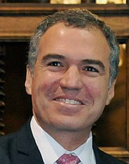 eMinister of his country from March to September 2019. He was previously Minister of Culture, in 2017. The first Peruvian actor to be appointed Primer Minister, del Solar worked to enact the National Policy of Aboriginal Languages, Oral Tradition and Intercultural Approaches, and served during a period of political confrontation between the legislative and executive branches of government.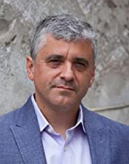 Steve Levitsky, Harvard University. Steven Levitsky is David Rockefeller Professor of Latin American Studies and Professor of Government at Harvard University. He is also Director of the David Rockefeller Center for Latin American Studies at Harvard. His research focuses on democratization and authoritarianism, political parties, and weak and informal institutions, with a focus on Latin America. He is co-author (with Daniel Ziblatt) of How Democracies Die (Crown, 2018), which was a New York Times Best-Seller and was published in 25 languages. He has written or edited 11 other books, including Transforming Labor-Based Parties in Latin America: Argentine Peronism in Comparative Perspective (Cambridge University Press 2003), Competitive Authoritarianism: Hybrid Regimes after the Cold War (with Lucan Way) (Cambridge University Press, 2010), and Revolution and Dictatorship: The Violent Origins of Durable Authoritarianism (with Lucan Way) (Princeton University Press, 2022). He and Daniel Ziblatt are currently working on a book on the rise of (and reaction against) multiracial democracy in the United States. Steve Levitsky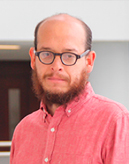 Alberto Vergara, Professor of the Academic Department of Social and Political Sciences at the Universidad del Pacífico and researcher at CIUP. He holds a Ph.D. in Political Science from the University of Montreal (Canada) with a doctoral scholarship from the Trudeau Foundation, a Master's degree in Political Science from the Free University of Brussels (Belgium) and a Bachelor's degree in Law from the Pontificia Universidad Católica del Perú. He completed a post-doctorate at Harvard University (USA). He has taught courses on Latin American politics in the Departments of Political Science at the Universities of Montreal, Harvard and Sciences-po (Paris and Poitiers campuses). His research has focused essentially on Andean countries, looking at different dimensions of the political regime: citizenship, representation, technocracies, accountability, subnational powers, among others. His academic research has appeared in Latin American Research Review, Journal of Democracy, Journal of Politics in Latin America, among others. He is the author of the books La Danza Hostil: Poderes subnacionales y Estado Central en Bolivia y Perú, (1952-2012)and Ni amnésicos ni irracionales. The 2006 elections in historical perspective. He co-edited with Carlos Meléndez the book La Iniciación de la política. El Perú político en perspectiva comparada. His essays and political articles have been compiled in the book Ciudadanos sin República.
Panel #1. Music Scores Points for Society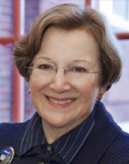 Kay Kaufman Shelemay, Harvard University. Kay Kaufman Shelemay is the G. Gordon Watts Professor of Music at Harvard University and a former Chair of the Department of Music. An ethnomusicologist specializing in music of Africa, the Middle East, and the urban United States, she received her Ph.D. in Musicology from the University of Michigan.  Her monograph Music, Ritual, and Falasha History (1986, 1989) won the ASCAP-Deems Taylor Award and the Prize of the International Musicological Society. In addition to longtime interests in musical ethnography and music and memory, Shelemay's current research is on Ethiopian music and musicians in their North American diaspora. Among several books, she has published Sing and Sing On:  Sentinel Musicians and the Making of the Ethiopian American Diaspora. (U of Chicago Press, 2022). Kay Kaufman Shelemay – Harvard University Department of Music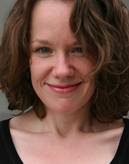 Sarah Johnson, Chief Education Officer of Carnegie Hall. She directs the Hall's Weill Music Institute, the illustrious concert venue's education and social impact arm. Programs created by WMI serve more than 800,000 people annually, including children, students, teachers, parents, young music professionals, and adults in the New York City metropolitan area, across the United States, and around the world. Over the past fifteen years, Ms. Johnson has led WMI in enormous programmatic growth as she and her team have launched numerous major initiatives including the Hall's three national youth ensembles—international touring ensembles featuring the country's finest teen musicians in the realm of classical and jazz; programs in justice settings for both youth and adults in which participants write and perform their own music, collaborate, and develop their artistry; and a range of early childhood programs including the Lullaby Project, pairing new and expectant parents and caregivers with professional artists to write and sing personal lullabies for their babies, supporting maternal health, aiding childhood development, and strengthening the bond between parent and child. In 2017, she received the Arts Education Leadership Award from Americans for the Arts, and she was also the 2013 American Express NGen Leadership Award winner, an honor given each year to one accomplished leader under the age of 40 who has demonstrated significant impact in addressing society's critical needs. In fall 2012, Musical America named Ms. Johnson one of the 30 Rising Stars in the Performing Arts under the age of 40. Prior to joining Carnegie Hall, Ms. Johnson served as Director of Education and Community Partnerships at The Philadelphia Orchestra. She has also worked as a teaching artist with the New York Philharmonic and Lincoln Center Institute. A graduate of The Juilliard School, Ms. Johnson received her bachelor's and master's degrees in oboe performance, and she is a founding member of Ariel Winds.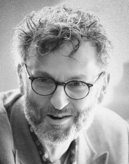 Rainer Kern, Special Advisor Global Affairs, Mannheim, Germany. Rainer is the Festival Director and Artistic Director of the biggest German Jazz Festival, "Enjoy Jazz – International Festival for Jazz and More", which he also founded in 1999. As the Representative of the Executive Mayor of Mannheim and his Special Advisor Global and UN Affairs he is responsible for the setup and strategic development of the new worldwide network/platform "Global Parliament of Mayors" (GPM) which was launched in 2016. As the representative of the executive of Mannheim he was responsible for the UNESCO City of Music application of the city and is now director of this project. He is a Member of the OECD Expert Group on SDG Investments in Cities. Rainer has a degree in chemistry from the University of Heidelberg. www.enjoyjazz.de.   www.mannheim.de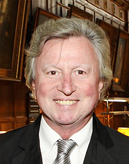 Luis Szarán, Orquesta H2O, Paraguay. Luis Szarán is a musician, orchestra director, composer and musical researcher. Since 2002 he is founder and director of the social and community integration program "Sounds of the Earth. Since 1978, he has been conducting the Symphony Orchestra of the City of Asunción (Orquesta Sinfónica de la Ciudad de Asunción), which he has held since 1990; and the Phylomusica Orchestra of Asunción. He has also directed plays of his own in numerous international festivals and has obtained the National Award of Music, given by the National   Parliament in 1997.Luis Szarán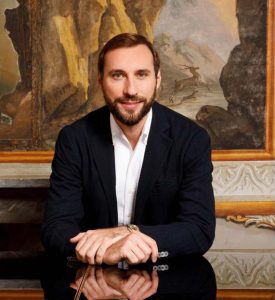 Paolo Petrocelli  is a cultural manager and university professor driven by the belief that culture, arts and education are a major force for growth, development and change globally. Former Board Member and Assistant to the Superintendent of the Rome Opera House, Paolo is the founding Director-General of the Stauffer Center for Strings in Cremona, Italy, the first international music centre for higher education dedicated entirely to string instruments. He is the Founder and President of EMMA for Peace (Euro-Mediterranean Music Academy), one of the world's largest international non-profit organizations for the promotion of a culture of peace through music diplomacy and education in Europe, Middle East and the Mediterranean region. Paolo is the Founder and Honorary President of the Italian Youth Association for UNESCO, the largest youth organization in the UNESCO system, and Cultural Diplomacy Officer for the World Summit of Nobel Peace Laureates. As a cultural and performing arts manager, university professor and researcher, he collaborated with some of the most prestigious international organizations, major music institutions and world-renowned artists like United Nations, European Commission, Rome Opera House, Coldplay. In 2022, he has been selected by the think tank Friends of Europe among the 40 most influential young personalities in Europe and nominated European Young Leader.  BIO (paolopetrocelli.com)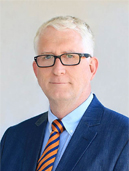 Robert D. Austin is a professor of Information Systems at Ivey Business School, and an affiliated faculty member at Harvard Medical School. Before his appointment at Ivey, he was a professor of Innovation and Digital Transformation at Copenhagen Business School, and, before that, a professor of Technology and Operations Management at the Harvard Business School. At Harvard, he chaired the executive program for Chief Information Officers (CIOs) for more than ten years. Professor Austin has published widely, in both academic and professional venues, such as Harvard Business Review, Information Systems Research, MIT Sloan Management Review, Organization Science, Organization Studies, and the Wall Street Journal. He also is the author of ten books, more than 100 published cases and notes, three Harvard online products, and two popular Massively Open Online Courses (MOOCs) running on the Coursera platform. His "Cyberattack!" Simulation won the 2019 International Serious Play Gold Medal. His research on neurodiversity employment programs is funded by SSHRC. Rob Austin | Faculty (uwo.ca)
Measure Up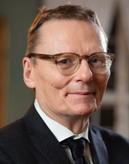 James Robinson, economist and political scientist, is currently the Reverend Dr. Richard L. Pearson Professor of Global Conflict Studies and University Professor at the Harris School of Public Policy, University of Chicago. Robinson has conducted influential research in the field of political and economic development and the relationships between political power and institutions and prosperity. His work explores the underlying causes of economic and political divergence both historically and today and uses both the mathematical and quantitative methods of economics along with the case study, qualitative and fieldwork methodologies used in other social sciences. Robinson has a particular interest in Latin America, where he has taught every summer for over 25 years at the University of the Andes in Bogotá, Colombia, and in sub-Saharan Africa. He has conducted fieldwork and collected data in Bolivia, Colombia, Haiti, the Democratic Republic of the Congo, Nigeria and Sierra Leone. He has published three books co-authored with Daron Acemoglu, an Institute Professor of Economics at MIT. The first, Economic Origins of Dictatorship and Democracy, proposed a theory of the emerge of and stability of democracy and dictatorship. Their second book Why Nations Fail: The Origins of Power, Prosperity, and Poverty (translated into 41 languages since its publication in 2012), pulled together much of their joint research on comparative development and proposed a theory of why some countries have flourished economically while others have fallen into poverty. Their most recent book, The Narrow Corridor: States, Society and the Fate of Liberty, examines the incessant and inevitable struggle between states and society, and gives an account of the deep historical processes that have shaped the modern world.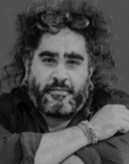 José Falconi, President of Cultural Agents, Inc. Professor of Art and Human Rights at the University of Connecticut. He received his Doctorate in 2010 from Harvard University. His latest academic publications include The Great Swindle: A Project by Santiago Montoya (2014) and Ad Usum / To be used: The Works of Pedro Reyes (2017). His monograph on Mexican artist Pia Camil, There are no Friendly Fires, will be published in 2023.
Panel #2 Arts and Policy
David R. Gergen, Institute of Politics at Harvard Kennedy School. David R. Gergen is a Professor of Public Service and Founding Director of the Center for Public Leadership. Over the past four decades, he has served as a White House advisor to four presidents: Nixon, Ford, Reagan, and Clinton. In the mid-1980s, he began a career in journalism, becoming editor of U.S. News & World Report and joining PBS's MacNeil/Lehrer NewsHour. He joined the Kennedy School faculty in January 1999. In the fall of 2000 he published the New York Times best-seller, Eyewitness to Power: The Essence of Leadership, Nixon to Clinton. He is currently the Senior Political Analyst at CNN. He is a graduate of Yale University and Harvard Law School and holds 26 honorary degrees. He served in the Navy and is a member of the Washington, DC, Bar.   Professor David Gergen | The Institute of Politics at  Harvard University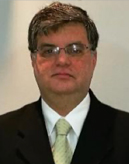 Dr. José Molinas, Director del Instituto Desarrollo, Paraguay. Dr. José Molinas was in charge of the Minister of the Technical Secretariat for Economic and Social Development Planning (STP) in 2013. Doctor in Economics from the University of Massachusetts, Amherst. He is a member of the National Economic Team, coordinator of the executive team of the Social Cabinet, executive secretary of the Excellence Fund for Education and Research, and member of the Strategic Coordination Committee of the "Carlos AntoCarlos Antonio López" Scholarships. https://desarrollo.edu.py/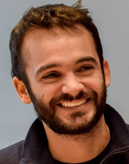 Juan Maquieyra, Executive Director Fratelli Tutti Political School. Juan Maquieyra has been the President of the Housing Institute of the City of Buenos Aires, responsible for ensuring access to adequate affordable housing for all citizens. In this role, he made made the upgrading of slums a priority and doing it with an innovative bottom-up approach. Before this, he was the Social Cabinet Coordinator of the City of Buenos Aires. He also worked for the Ministry of Education at the Buenos Aires City Government, as the Chief Negotiator the teachers' collective bargaining agreements. Juan Maquieyra | LinkedIn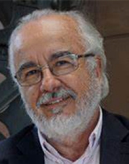 Arturo Navarro, Director Centro Cultural Mapocho, Santiago, Chile. Arturo Navarro is a Cultural Manager and Expert in formulation, implementation and evaluation of public policies in culture, with knowledge of the realities of artistic and cultural policies in Latin American countries, the United States, France and Australia, among others. More than twenty years of work in financing cultural centers, especially the Centro Cultural Estación Mapocho, where he has been working since its foundation. Author of management plans for cultural centers in Chile and of a classic book on the history of cultural development in his country, with special emphasis on the democratic reconstruction after 1990. His professional objective is to collaborate actively in the improvement of cultural policies and to influence their dissemination in society. Specialties: Cultural financing, cultural infrastructure, cultural management and training of cultural managers, dissemination of infrastructure and cultural management initiatives. Arturo Navarro Ceardi | LinkedIn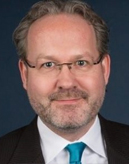 Jorrit de Jong, Harvard University. Jorrit de Jong is the Emma Bloomberg Senior Lecturer in Public Policy and Management at Harvard Kennedy School. He is director of the Bloomberg Center for Cities at Harvard University. His research and teaching focus on the challenges of making the public sector more effective, efficient, equitable, and responsive to social needs. A specialist in experiential learning, Jorrit has taught strategic management and public problem-solving in degree and executive education programs at HKS and around the world. Jorrit de Jong | Harvard Kennedy School

doughjoe – Artist. Much of Doughjoe's work stands to elevate Black experiences and stories while engaging individuals in art making and restorative communal practices. As a native Nashvillan, the artist is committed to creating experiential learning opportunities for people living in and visiting the city. doughjoe describes art as a universal language that can be an effective tool in promoting connectivity and telling a more complete, inclusive, and accurate history. doughjoe continues to focus on site-responsive work that extends to Fort Negley, a Civil War fort build by freed, escaped and enslaved black laborers and recognized by UNESCO as a 'Site of Memory'. Currently, doughjoe continues in his practice of communal art making with the Engine for Art Democracy and Justice through various programs and partnerships. Plans include an ongoing artist intervention at the site of Fort Negley scheduled for unveiling in the spring. He was a founding member of the Norf Art Collective, a group that has painted murals promoting a positive narrative centered on healthy living, strong community, and elevating Black experiences in prominent locations throughout the city, but especially in North Nashville. He has been on staff at the University School of Nashville and taught youth through multiple community-based organizations including the Oasis Bike Workshop, the McGruder Family Resource Center, and Opportunity Now. His work has been shown at the Fisk University Galleries, Frist ArMMuseum, City of Ink Gallery, the Julia Martin Gallery, Hotel Preston, Woodcuts Gallery and other venues and includes work with Slim & Husky's, Genesco and the Tennessee Titans.
Saturday 3
Perform Politics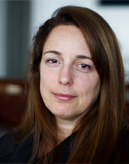 Tania Bruguera is an artist and activist who focuses on installation and performance art. She lives and works between New York City and Havana, and has participated in numerous international exhibitions. Her work is in the permanent collections of many institutions, including the Museum of Modern Art and Bronx Museum of the Arts and the Museo Nacional de Bellas Artes de La Habana. Bruguera's work pivots around issues of power and control, and several of her works interrogate and re-present events in Cuban history.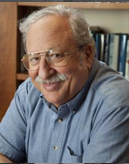 Marshall Ganz, Harvard Kennedy School. As Rita E. Hauser Senior Lecturer in Leadership, Organizing and Civil Society at the Kennedy School of Government, Marshall Ganz teaches, researches, and writes on leadership, narrative, strategy and organization in social movements, civic associations, and politics.Marshall Ganz | Harvard Kennedy School.
Panel #3 SaludArte
Neal Baer, BA, MA, MD, MEd., writer, executive producer. Co-director of the Master's Degree Program in Media, Medicine, and Health at HMS  Dr. Baer graduated magna cum laude with a B.A. in political science from Colorado College. He holds Masters degrees from Harvard Graduate School of Education and from Harvard Graduate School of Arts and Sciences in Sociology. He graduated from Harvard Medical School and completed his internship in pediatrics at Childrens Hospital, Los Angeles. He received the Jerry L. Pettis Memorial Scholarship from the American Medical Association as the most outstanding medical student who has contributed to promoting a better understanding of medicine in the media. The American Association for the Advancement of Science selected him as a Mass Media Fellow. Dr. Baer serves on the Board of Fellows at Harvard Medical School and is on the board of the ONE Archive, the largest LGBTQ collection in the world of historical materials, books, and memorabilia, housed at USC. He has presented locally and internationally to medical and public health students and faculty, television producers and others on such topics as Utilizing the Media to Effect Social Change; Storytelling and Social Change; Domestic and International Policies Affecting HIV and AIDS; Teens, Sex and TV; and Health Messages in Primetime Television. Dr. Baer co-established the Institute for Photographic Empowerment at USC's Annenberg School of Communications, which links photographic story-telling projects around the world and makes that work available to NGOs and policymakers. He has worked in South Africa and Mozambique since 2006, teaching photography to mothers with HIV and to AIDS orphans so that they can tell the world their own stories.  Dr. Baer also produced the documentary short, "Home Is Where You Find It," directed by Alcides Soares, a seventeen-year-old Mozambican AIDS orphan, which chronicles one young man's search to find a family after his parents have died of AIDS.  The film has screened internationally at sixty festivals and has won four awards for best documentary.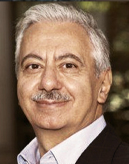 Fawwaz Habbal, Harvard School of Applied Science and Engineering. Fawwaz Habbal is Senior Lecturer at the Harvard John A. Paulson School of Engineering and Applied Sciences (SEAS).  Dr. Habbal joined Harvard Engineering in 2002. In 2007, he became the Executive Dean of SEAS.  One major interest of his has been expanding the curriculum that enables students' creativity and entrepreneurship.  This includes the conception and development of the collaborative Master's in Design Engineering with the Harvard Graduate School of Design, launched Fall of 2016. He is a member of the Applied Physics research group at SEAS, and is the Director of the Graduate Engineering Studies. Dr. Habbal earned a BS in Mathematics, PhD in Physics and has several business degrees.
David Edwards is a scientist, inventor and writer. The founder and inventor of FEND, 2020 Time Magazine Best Invention of the Year, a new daily rite for cleansing the lungs, David's inventions and startups have led to FDA-approved products on the market such as Inbrijia (inhaled L Dopa for Parkinson's). David was Professor of the Practice of Bioengineering at Harvard University in the School of Engineering & Applied Sciences from 2001 to 2019, and transitioned to Associate at the start of the pandemic to help pioneer the science and global clinical trial program of airway hydration. At Harvard, David's innovation learning programs have helped pioneer new ways of thinking about the translation of high-impact ideas as captured in his most recent book Creating Things That Matter (Holt 2018), Nautilus Book Award winner in 2018 in the category of creativity. David has received many international honors and awards, is a member of the National Academy of Engineering in the USA and in France, a member of the National Institute of Inventors, and a Chevalier of the Arts & Letters by the French Ministry of Culture. He is the founder of multiple startups, such as Foodberry, and author of books ranging from applied mathematics to fiction and nonfiction.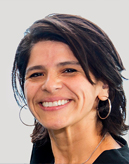 Mercedes C. Becerra, is the Jeffrey Cheah Professor of Global Health and Social Medicine at Harvard Medical School. She is also the Faculty Dean of Adams House at Harvard College and a Senior Epidemiologist with Partners In Health, the international solidarity organization that works alongside communities to fight disease and poverty. Professor Becerra is part of the team that built Partners In Health's tuberculosis (TB) program in Peru, where she has worked for more than 25 years. Her research has focused on improving the treatment of drug-resistant TB and on strategies to prevent TB in children and adults exposed at home to this airborne infection. Professor Becerra is a co-founder of the Zero TB Initiative— a global consortium of local coalitions working to drive down TB rates, one community at a time.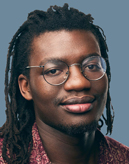 Tom Osborn, Shamiri Institute, Kenya. Tom is a community mobilizer, entrepreneur and research scientist. Born and raised in poverty in rural Kenya, he has started and worked for organizations that aim to disrupt the status quo and lift communities out of poverty. At 18, he co-founded GreenChar, a social enterprise that provided homes and institutions in rural Kenya and urban slums with clean energy. For his work and leadership at GreenChar, he was the youngest recipient of Echoing Green Fellowship – an award for the world's best social entrepreneurs. At 19, he was named on the Forbes' 30 under 30 list in Social Entrepreneurship, the second youngest person to receive the honor. He has also been awarded the Women Deliver Social Entrepreneur Award in 2016, the Anzisha Prize Energy Award and many other awards. Salt Magazine has also listed him as a 30 under 30 social entrepreneur. Besides his entrepreneurial experience, Tom graduated from Harvard College with a degree in Psychology (High Honors). Shamiri Institute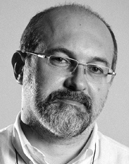 Pier Luigi Sacco, OECD, Professor of Cultural Economics Università degli Studi G. d'Annunzio Chieti e Pescara | UNICH · Department of Philosophical, Pedagogical and Economic-Quantitative Sciences; Co-Director of the Computational Human Behavior (CHuB) Lab of Bruno Kessler Foundation, Trento, and Senior Researcher, metaLAB (at) Harvard and Head of the Venice Office of the OECD. He has been the Special Adviser of the European Commissioner for Education and Culture, Tibor Navracsics. He is member of the Europeana Research Advisory Board, of the Advisory Council for Research & Innovation of the Czech Republic, and of the Advisory Council of Creative Georgia. He works and consults internationally in the fields of culture-led local development, policy design and evaluation, and is often invited as keynote speaker in major cultural policy conferences worldwide.
Panel #4 Poetic Justice
Bruce Price, Center for Law, Brain and Behavior. Dr. Bruce H. Price is Co-Founder and Co-Director of the Massachusetts General Hospital Center for Law, Brain and Behavior. Dr. Price graduated from Harvard University cum laude, and attended the University of Cincinnati College of Medicine. In 1994, he was appointed Chief of the Department of Neurology at McLean Hospital.  He is a Senior associate in Neurology at Massachusetts General Hospital and Associate Professor of Neurology at Harvard Medical School. An internationally recognized leader in the integration of neurology, psychiatry, neurosurgery, and neuropsychology, his research interests include the cognitive and behavioral consequences of neurologic and psychiatric diseases, brain dysfunction in violent and criminal behavior, frontal lobe functions including insight, judgment, empathy, self-awareness, social adaptation, and decision-making, memory disorders, and dementias, complex decision-making, fraud, and undue influence.  His fascination with the intersections between medicine, law, and ethics is longstanding. | Bruce H. Price, MDCenter for Law, Brain & Behavior (harvard.edu)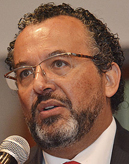 Roberto Carlos Vidal López, Jurisdicción Especial Paz, Colombia. Roberto Vidal is the President of the Tribunal for Peace (JEP) and Research Professor at the Pontificia Universidad Javeriana. He has experience in university teaching, human rights consulting, international humanitarian law, forced migration and internal displacement. Roberto Carlos Vidal López
Aleja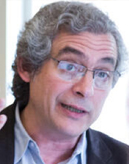 ndro de la Fuente, AAAS, History, ALARI Harvard University. A historian of Latin America and the Caribbean who specializes in the study of comparative slavery and race relations, Alejandro de la Fuente is the Robert Woods Bliss Professor of Latin American History and Economics and Professor of African and African American Studies. He is the author of Havana and the Atlantic in the Sixteenth Century (University of North Carolina Press, 2008), and of A Nation for All: Race, Inequality, and Politics in Twentieth-Century Cuba (University of North Carolina Press, 2001). He is also the curator of two art exhibits dealing with issues of race: Queloides: Race and Racism in Cuban Contemporary Art (2010-12) and Grupo Antillano: The Art of Afro-Cuba (ongoing). De la Fuente is currently working on a comparative study of slaves and the law in Cuba, Virginia and Louisiana. Alejandro de la Fuente | Harvard University | Latin American History | Harvard History Department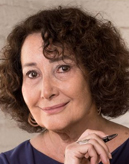 Patricia Politzer, Constituyente, Chile. Patricia Politzer is a Chilean journalist and writer. She was news director of Televisión Nacional de Chile between 1991 and 1994. In 2000, she became director of the Director of Communication of the Ministry General Secretariat of the Presidency. In 2001 she was appointed president of the National Television Council. She was president of the Literary Rights Society (Sadel), member of the Board of the NGO Educación 2020 and advisor to the NGO ComunidadMujer. She was a member of the panel of the political debate show Estado Nacional between 2011 and 2015.She was a founding member of the Chilean Chapter of Transparency International and a professor at the School of Journalism at the University of Chile. In 2017, she received the Lenka Franulic Award. She has a regular column at the online newspaper El Mostrador and used to be a regularly featured panelist on the Mesa Central debates program on Canal 13, until she quit in November 2020 to run for a spot in the Constituent assembly of Chile. Patricia Politzer – Wikipedia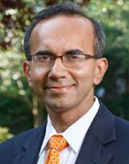 Tarun Khanna, Harvard Business School. Tarun Khanna is an Indian-born American academic, author, and an economic strategist. He is currently the Jorge Paulo Lemann professor at Harvard Business School, where he is a member of the strategy group, and the director of Harvard University's South Asia initiative since 2010. His areas of interests include diasporas, economic development, emerging markets, globalization, international business, and strategy. Khanna has authored several scholarly works, articles and books; with the most notable being, his 2008 book – Billions of Entrepreneurs: How China and India are Reshaping Their Futures and Yours, and 2010 co-authored book – Winning in Emerging Markets: A Roadmap for Strategy and Execution. In 2007, he was nominated to be a young global leader (under 40) by the World Economic Forum; and in 2009, elected as a fellow of the Academy of International Business. Khanna also sits on the boards of AES Corporation, SKS Microfinance, GVK Biosciences and TVS Logistics.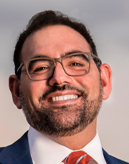 Peter Svarzbein, son of Latino immigrants and grandson of a holocaust survivor, is a photographer, curator and two-term City Councilman. Graduate of the renowned Eddie Adams Photojournalism Workshop, Svarzbein earned his MFA from the School of Visual Arts in New York. During graduate school at the SVA, Svarzbein created the El Paso Transnational Trolley Project.  This self-created activist/artist project, currently scheduled to be published as a limited edition book by Harvard University Press in 2023, is the impetus for Svarzbein's current public service. His work advocating with community leaders resulted in TXDOT committing $97 million to construct an intra-city streetcar route and refurbish the original historic streetcars that ran between El Paso and Juarez. He currently serves as Chairman of Sister Cities International, the largest and oldest citizen diplomacy non-profit organization in the United States as well as co-chair of the 2020 Mexico-US Sister Cities Mayors' summit held in Juarez and El Paso, bringing over 400 mayors, academics, and citizen diplomats to the largest binational metroplex in the Western Hemisphere.  Svarzbein is a former member of the Jewish Community Relations Council of El Paso, as well as President of the Rio Grande Council of Governments and currently serves as Mayor Pro Tempore of the City of El Paso. Svarzbein has exhibited work both nationally and internationally including a video installation in the Guggenheim's "Still-Spotting NYC" exhibition, at UTEP's Rubin Gallery in a bi-national exhibition "El Flow" and in the "Puro Border" exhibition at the INBA Museum of Fine Art in Cd. Juarez, Mex. His most recent installation "Conversos Y Tacos Kosher Gourmet Trucks est. 1492" was funded through a National Endowments for the Arts grant and featured on NPR's "Here and Now". He has taught at the Texas Tech College of Architecture, NMSU, and has lectured at Harvard University, and UTEP.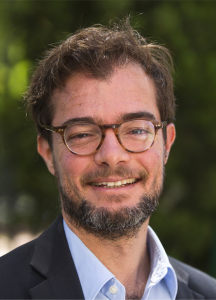 Enrique Avogadro, Minister of Culture of the City of Buenos Aires, since 2017. Born in the Autonomous City of Buenos Aires , he graduated with a degree in International Studies from Universidad Torcuato Di Tella. In 2001 he started working as a public official and since 2008 he is a member of the political party Propuesta Republicana. He was founder and Executive Director of Bairexport. He promoted the Audiovisual District Law of the City. He was Secretary of Culture and Creativity at the Ministry of Culture of the Nation, Undersecretary of Creative Economy and Director of the Metropolitan Design Center in the Government of the City of Buenos Aires. He is a specialist in cultural policies and promotion of cultural and creative industries. He holds a B.A. in International Studies, a Master in Administration and Public Policies (thesis in progress) and a Master in Content Management.
Institutional Co-sponsors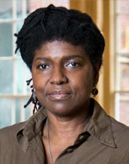 María Magdalena Campos-Pons, Professor of Fine Arts, Cornelius Vanderbilt Endowed Chair of Fine Arts, Vanderbilt University, born in 1959 in the province of Matanzas, in the town of La Vega, Cuba. Her polyglot heritage profoundly influences Campos-Pons' artistic practice, which combines diverse media including photography, performance, painting, sculpture, film, and video. She has presented over 30 solo performances commissioned by institutions including the Guggenheim and The Smithsonian's National Portrait Gallery. She has participated in the Venice Biennale, the Dakar Biennale, Johannesburg Biennial, Documenta 14, the Guangzhou Triennial and is included in Pacific Standard Time: LA/LA and Prospect.4 Triennial.  In October 2017 she received the endowed Cornelius Vanderbilt Chair at Vanderbilt University in Nashville, Tennessee. Campos-Pons' works are in over 30 museum collections. https://www.brooklynmuseum.org/
Wilna Julmiste Taylor Assistant Director, Curb Center for Art, Enterprise & Public Policy Visiting Artist, Department of Theatre, Vanderbilt University, is an actor, writer, producer, and art administrator.  Her interest and work include investigating the intersections of art and culture, social practice art, social justice, and highlighting her Haitian heritage. She is an alumna of the Negro Ensemble Company in New York.  She also studied acting at Rutgers University, The Wilma Theater, and the Walnut Street Theater in Philadelphia.  She earned a Bachelor of Arts in Psychology at Rutgers University, a Master of Science in Arts Administration from Drexel University and a Certificate in Diversity and Inclusion from Cornell University. She is a MOSAIC Change Maker Fellow, a recipient of a National Endowment for the Arts grant, and the Leeway Foundation Art & Change grant. She is an award-winning film maker, her work has been produced nationally, internationally, and presented as official selection at several festivals. Wilna's work has also been published in the 25th anniversary volume of The Caribbean Writer where the editor stated that her writing "resonated "and she was noted as an "emerging Haitian-American voice".
Raquel Galindo-Dorado Director of Academic Programs for International Cooperation, Universidad Autónoma de Madrid (UAM), Director, International Academic Program (IAP-UAM-DRCLAS) POI-Faculty of Arts and Sciences, Harvard UniversityFriday 2